(I don't have any pics of when I first purchased my car)

I purchased my car about 1 year before I started this thread in completely standard trim. With the intention of just going for a nice stage 1 map and keeping the car a fairly standard daily runabout.
Before this I had a blue mk4 golf 2.0L 8v as my first car, so I have only ever owned mk4 golfs.

The more I read through threads on here the more I wanted to go stage 2 (I think this is where everything started to go wrong) Its now gone far beyond what I originally set out to do, I still want to do more as my situation has changed a bit and I want to play on track more nowadays.



Progress so far....

This page: k03s, FMIC, wheel refurb and first attempt at engine mount.
Engine mounts version 2, Bumper mod(plastic welded)
New version of heat shield, catch can relocation, carbon can removal and 2.0L 8v gearbox strip down
Engine out
DIY turbo rebuild, ehaust manifold ported, turbo ported, BBT waste gate actuator
Side exit exhaust, R-Tech remap
312 brakes, battery relocation, WMI
WMI continued, K300 install, Airbox/heat shield new version
Vband decat, finished airbox/heat shield
R-Tech remap(307bhp)
15mm rear wheel spacers
TT hub carriers, turbo/exhaust manifold leak fixed
another engine mount
DIY gearbox rebuild
7kg flywheel and VR6 clutch
interior strip out
TT quick shift linkage, adjustable TT front ARB mod
28mm rear ARB install
KW V3's, K-Mack adjustable top mounts
DIY 034 style subframe bushes, braced and seam welded subframe
LCR quick rack, TT control arms, superpro caster bushes
Air Con removed, headlights and sprayed badge
-1 degree rear beam camber plates

--------------------------------------------------------------------------------------------------------------------------------------------------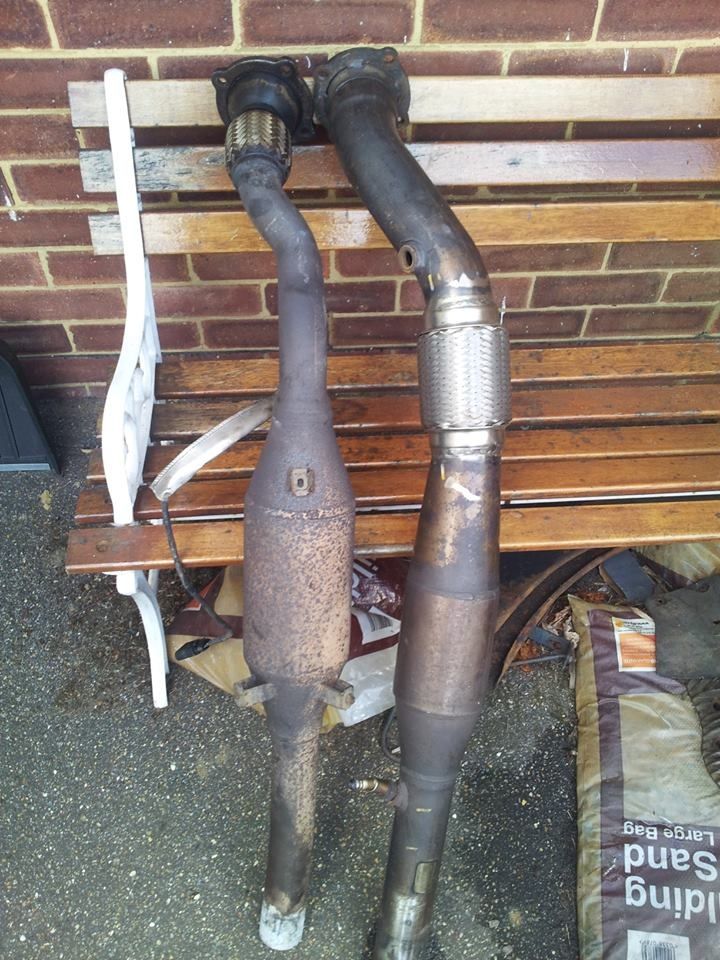 Today I reinstalled the TIP and cut off about 30mm to get it to fit better. I straightened out the home made heat shield and added a better cold air feed from the bumper straight into the air filter. Replaced one of the catch can pipes as it had closed up and wasn't venting any more. I also replaced the baffle in the catch can with some good old stretched out scouring balls.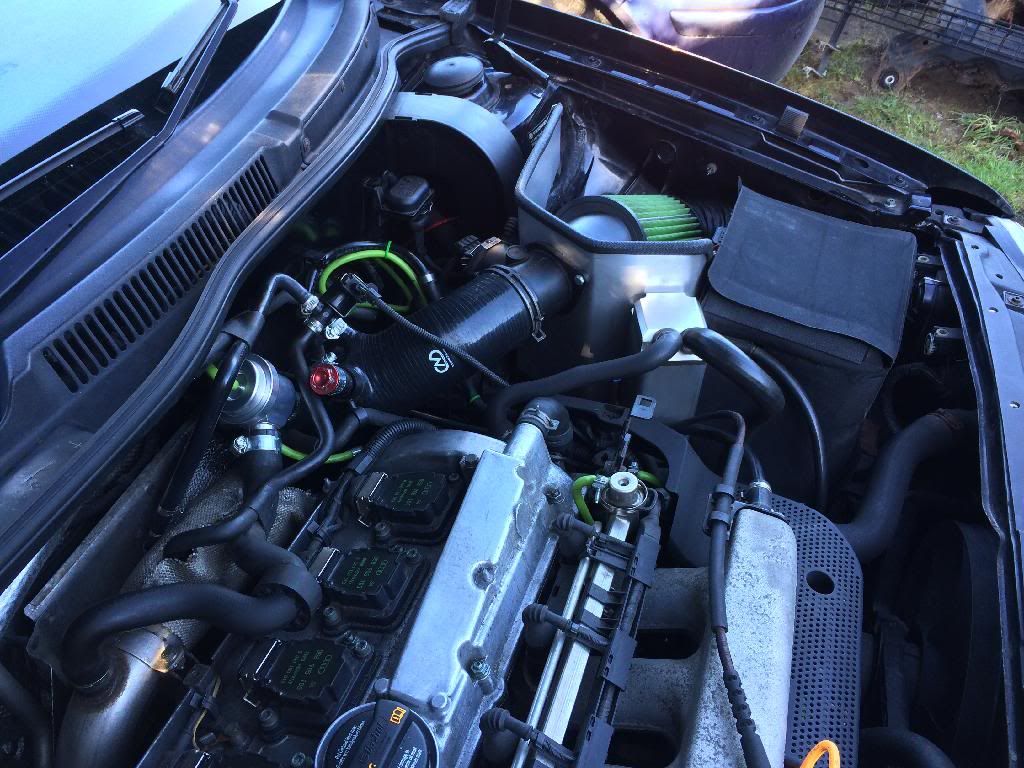 Good thing I did have a play about today as I found the gearbox mount is knackered again (replaced about 10 months ago) and a leaky cam cover seal, right where the half moon is.
So when we get some better weather I think I will take the opportunity to paint the cam cover gloss black when it is off.

I also think I am going to go with a uprated transmission mount as they clearly aren't up to the job (or its just the way I drive
)

I have a nice 2.0 gearbox sitting in the shed which I'm thinking of fitting. It has the same gear ratios as my AGU box just with a shorter final drive. but I'm not sure yet, I have a couple of other ideas I might want to do first...