Hello again everyone!
Very sad to part (Although it's still for sale hiding in the garage) with my Mk4 <------... I'm sure a few people on here have seen it and its had way more attention that id ever thought!
But about 3 weeks ago i decided i wnated a new car, and one with a turbo at that, was looking at a Mk5 GTi, but i thought with me travelling a lot with work that a diesel would be just as much fun, so i decided on a TDi but didnt want a bogo one... so after talking with my Dad i decided to look out for a GT Sport like him, wasn't fussed about a colour but in the end i think ive managed to get one of the best colours for a Mk5!
Anyway, without further ado!
Its a 2008 (57 plate) Golf Mk5 GT Sport 140 (Soon to be remapped) in black with the winter pack
It has full leather seats which i wasnt sure about but i do like them
Multi function steering wheel
17" alloys (dont know the name)
A few other things i havent yet found [Y]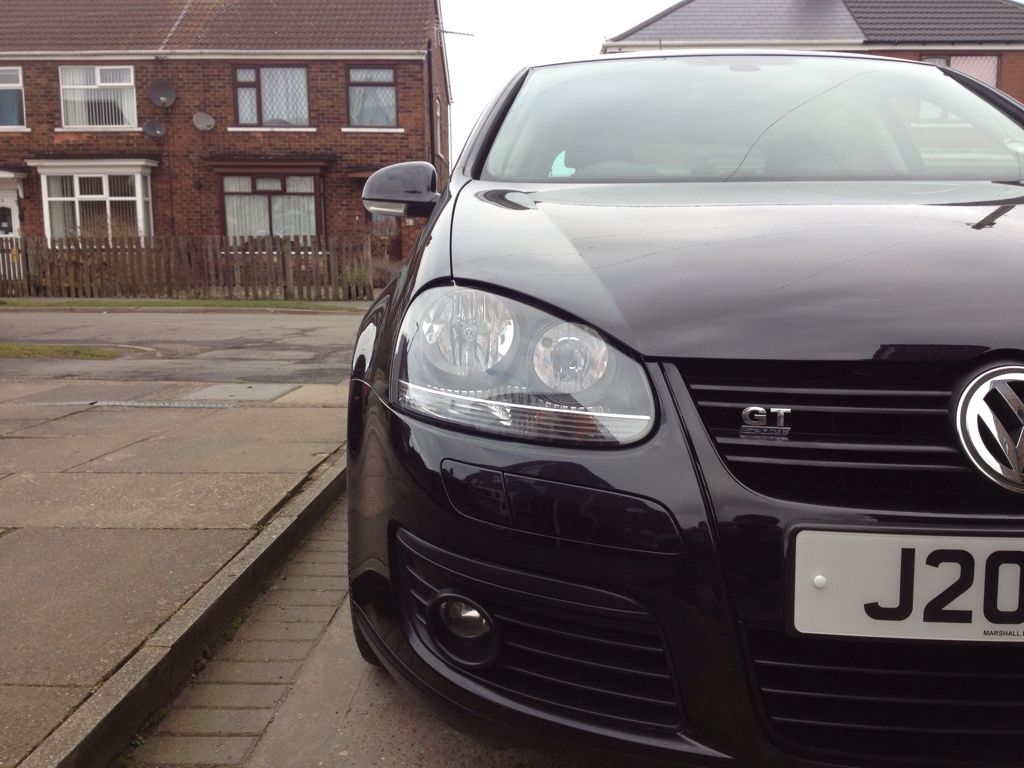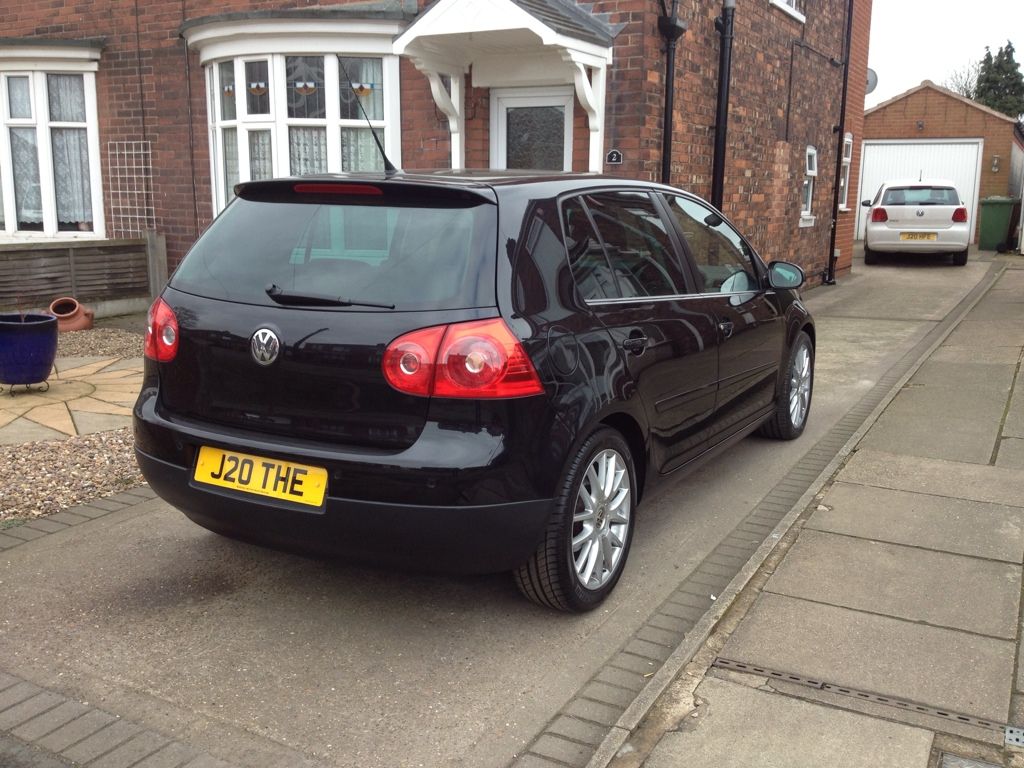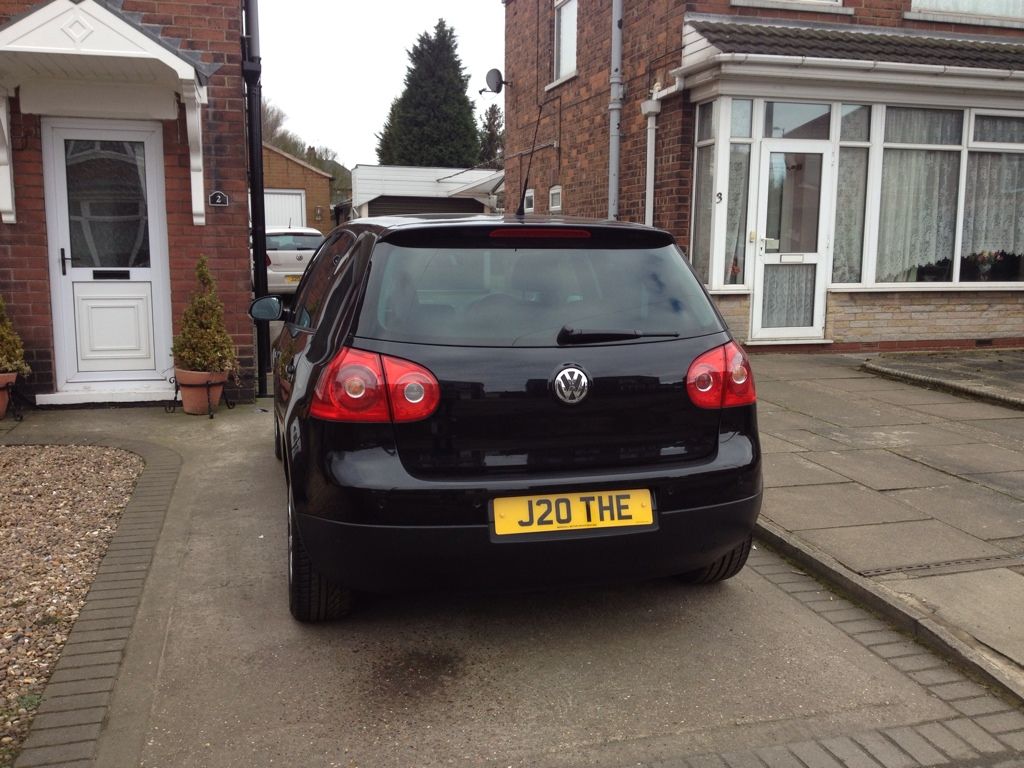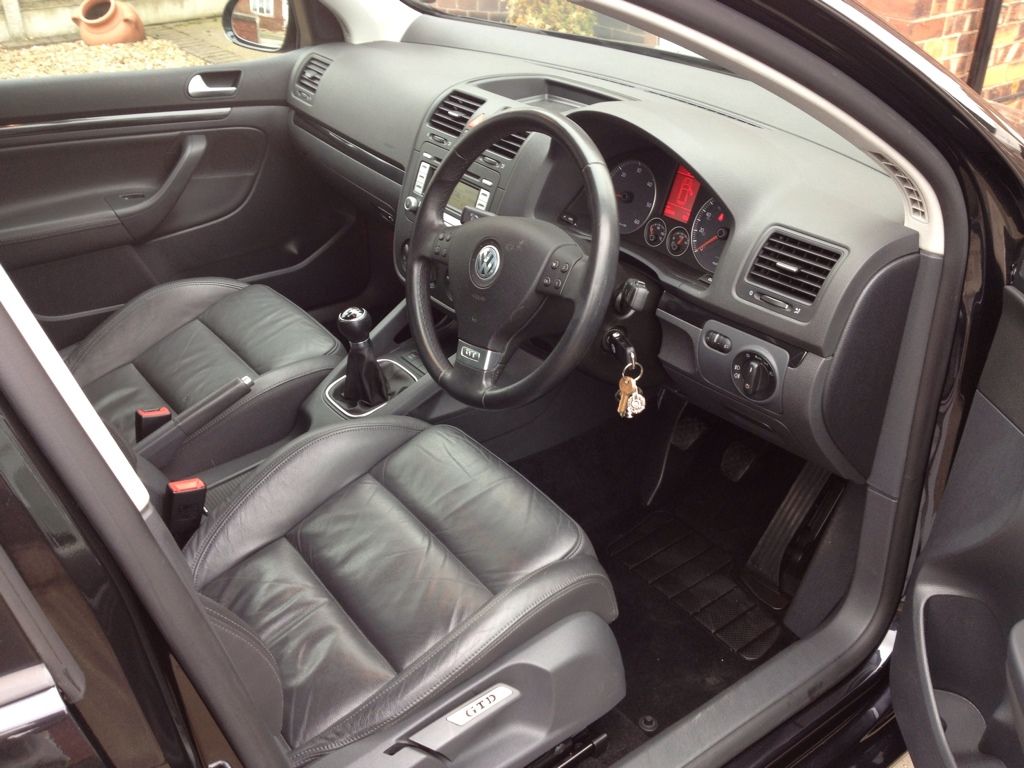 Already done a couple of things, nothing major...
GTD seat handle mover things inserts (I am fully aware the GTD is the Mk6 but i love the GTD badging so im gonna use that instead, i know it might have been done already but ive liked the GTD badging long before)
And a UKMKVS.NET tax disc holder [Y]
Got wind deflectors and my LED num' plate lights to fit tomorrow too [Y]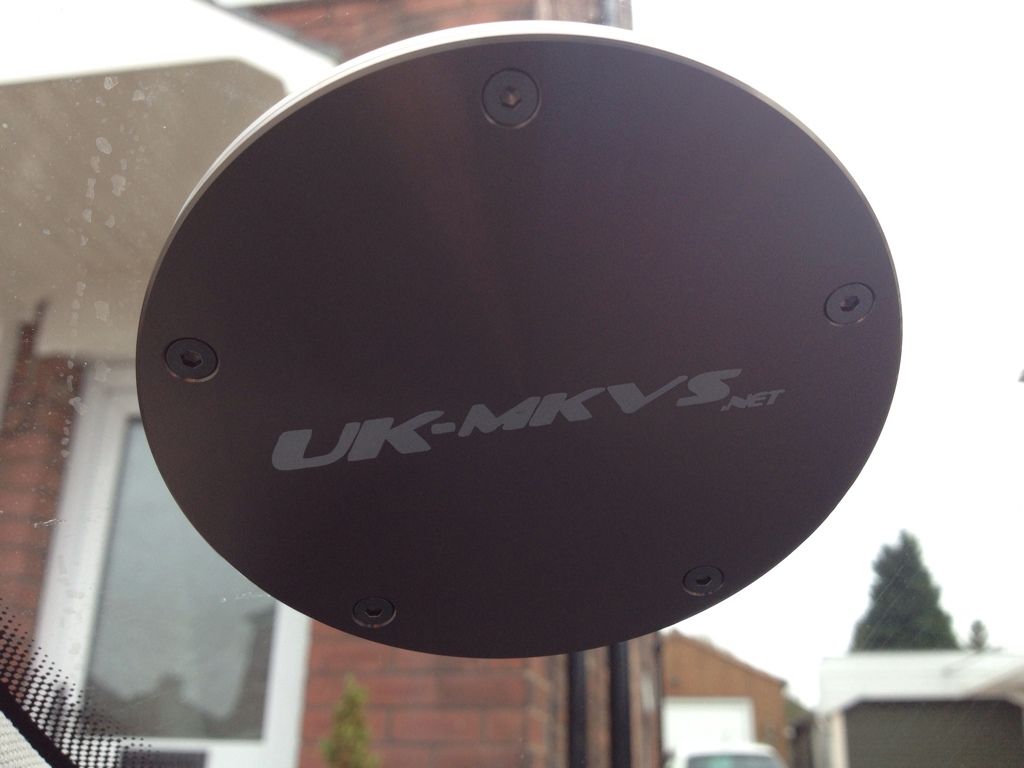 I can't promise loads of mods' as its got a VW warrenty
But i will be getting a GTi grill set and changing the red pinstripe, and getting a GTD badge
R32 rear diffuser (Without exhaust holes)
Lows maybe come in a few years but for now i love the comfyness and i dont want to void my warrenty
Turbo back system
Remap (next few weeks [au] )
Other stuff maybe, i'll just have to see what comes up and check other peoples Mk5's for inspiration [paperbag]
Let me know what ya'll think!!
Tom