Well after giving up on joey modding my headlights I was back to standard headlights with a donor set of lights smashed to pieces.
Decided I'd just keep the standard lights and do the twin indicator mod using the indicators from the donor set instead.
Now most people, and in all the how-to's across the forums, just make up makeshift brackets as the indicator brackets dont line up with the fog/blank mounts.
I don't have any spare metal lying around I could form brackets out of, so I set about doing it differently.
The standard light with blank(non fog version):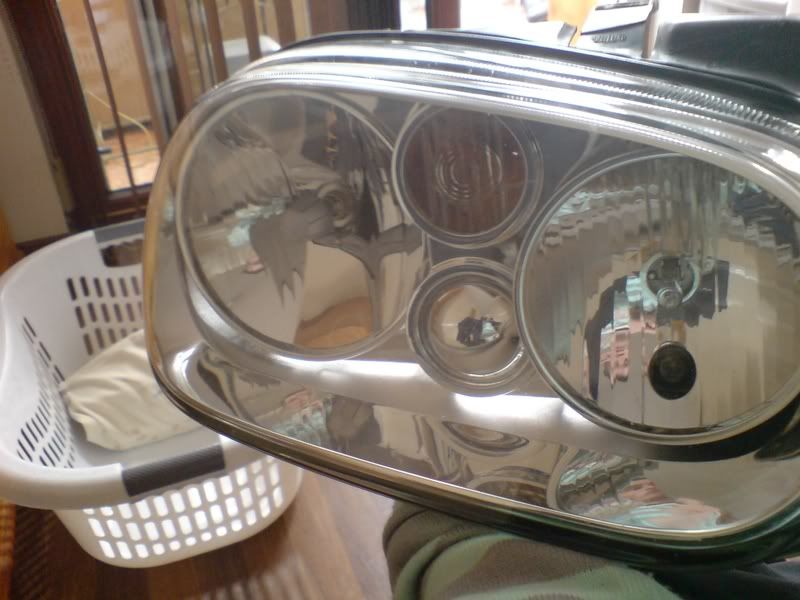 Then I took a hacksaw to the bracket on the fog blank, cutting 3mm down the arm:
One still to be cut, and whats left of the cut bracket:
I then plastic welded the blank bracket onto the indicator lens, making sure I marked where it was to be positioned. This took some time getting right, holding it into the light housing to check it was alligned properly. I used scraps of plastic to build up a super strong weld behind and below the bracket onto the unit.
Standard indicator unit beside the other with the bracket plastic welded into position:
A view from the front of the bracket in place:
A closeup of the back:
Now all that was left to do was screw the indicator into place. The finished article:
Will be making a wiring loom at the weekend for these. What does everyone think of this method?