Ok, here goes.
My previous car was my Mk3 Gti that I converter to a VR6, truth be told I put a lot into the car taking from standard to a semi smooth bay'd VR with custom coilover setup and Autostrada Modena 16 inch splits I rebuilt. All the work and graft on the car had been completed by me and friends so I had a lot of heart in the car.

The car made Edition38 2013 but unfortunately not long after had a HG failure; this combined with a few other issues meant I decided to return the car to standard and sell on. Gareth Spiller got this shot of the car from Edition38.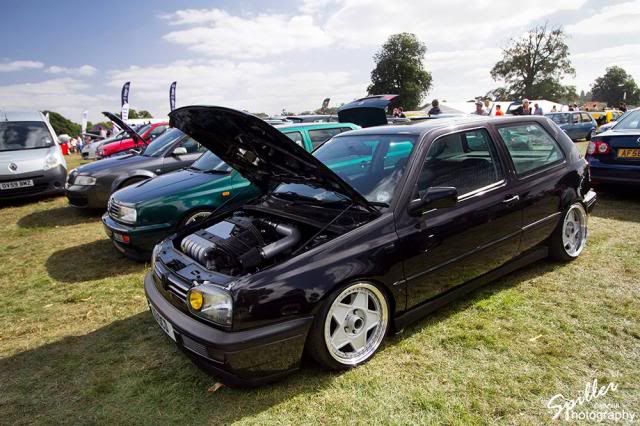 Build Thread
http://www.edition38...c=473308&page=1
So with the demise of the VR6 I was debating what I was going to go for, I'd been involved with about 5 Mk3's over the years and fancied a change, I really missed a particular car I owned, a 20vt Seat Ibiza FR.
I contemplated various 20vt equipped cars and eventually decided rather than go down the Cupra route I'd look for a Bora 20vt having been tempted before by a few Tdi's. After a bit of searching I found my car about an hours drive away, I went and had a look armed with cash and completed the deal to collect the care the next weekend.
The spec of the car is as follows.
2003 Volkswagen Bora Sport 1.8 20v Turbo (180) 6spd
110,000miles
Completely bog standard
Brand new MOT, 6 months tax upon purchase
Full service history
2 Keyfobs
Reflex Silver, paintwork in great condition for the age and miles!
Climate Control and Cruise control
Standard cloth sport seats
Armed with the remaining 2,000 to pay on top of my deposit I collected the car on September 21st 2013 and brought it back home.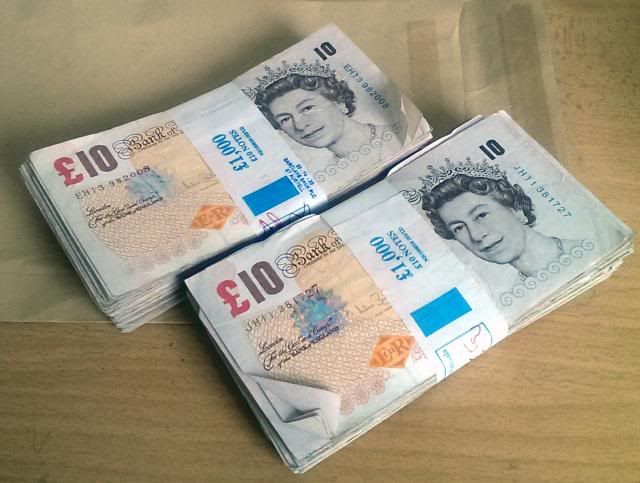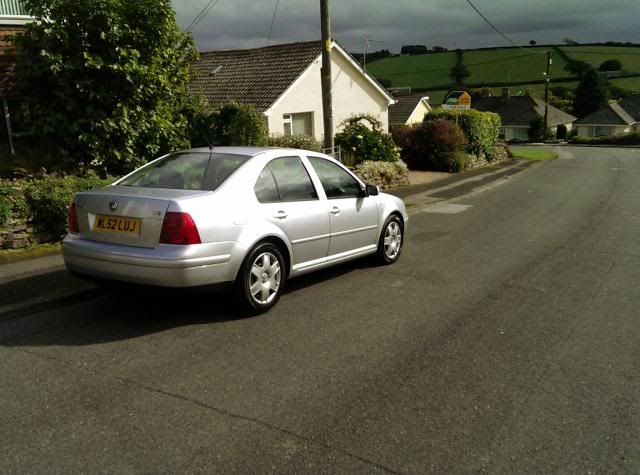 I drove the car around a few weeks just enjoying being on the road again, and taking advantage of not smashing my subframe up
The only modification being completed during that time was a simple debadge of the bootlid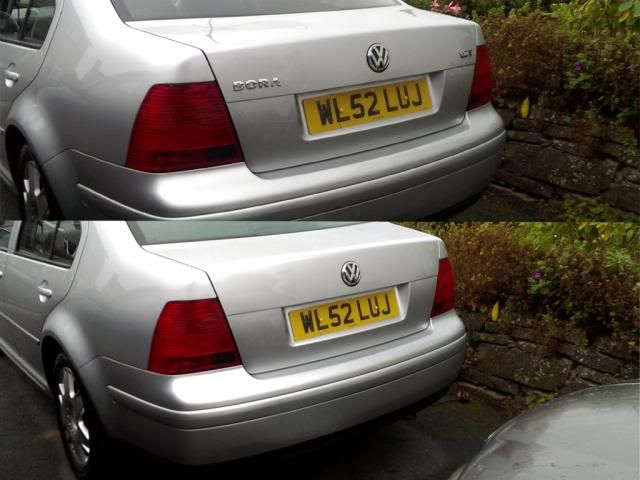 After purchase of the car I sent off to have my private registration swapped from the VR6 to the Bora. As soon as the paperwork was received needless to say I threw on my plates from the VR to the Bora.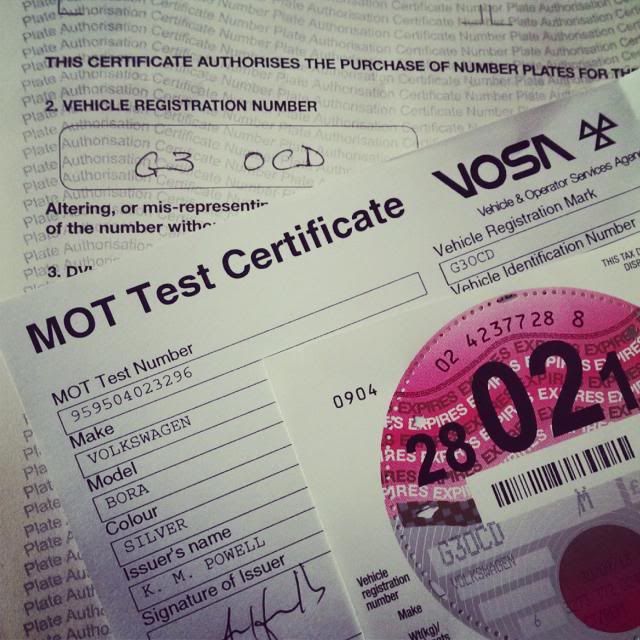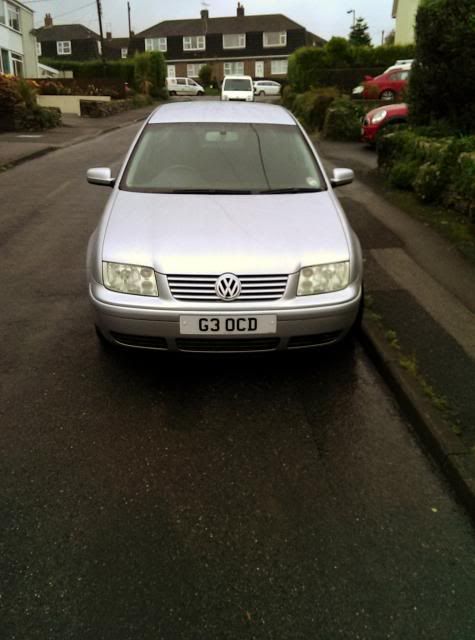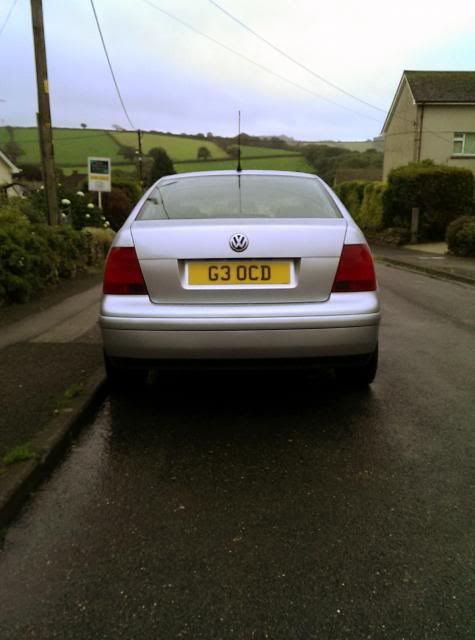 Also gave the car a decent clean up whilst I was at it.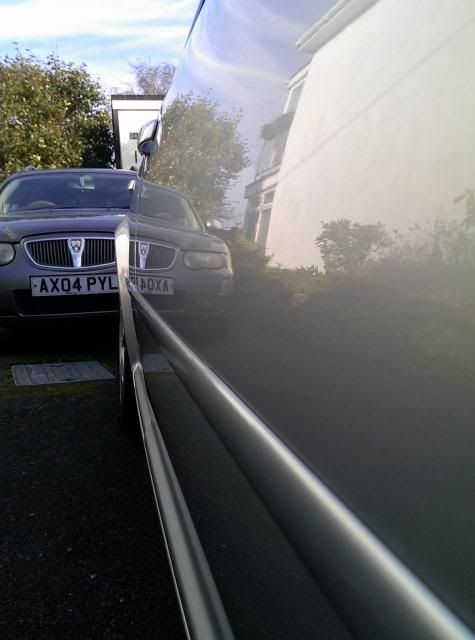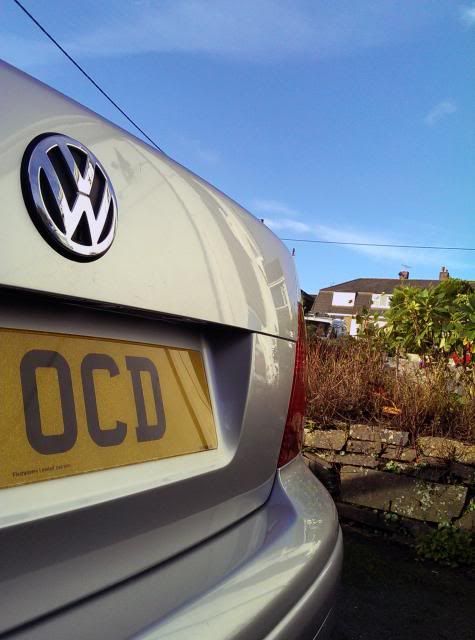 Now from the day of purchase I was scanning ebay and various online sites for a purchase of coilovers, however I then spotted Fat Joe's Jetta was breaking for parts, a few facebook messages between us and I had agree a purchase of his coilovers, eibach camber top mounts, and a full set of tailored floor mats for the car.
The day after I purchased the coilovers from Joe I dropped the car to my friends unit and we got fitting. No major lowering for the moment whilst the cars on standard wheels, not really much point as I'll just kill tyres and put that dreaded ali sump closer to the floor, may aswell leave it a sensible height for the minute, this will however change in future.
I also decided to lose the front anti rollbar in the process, I may fit a TT rollbar in the future when I swap over to TT hubs etc.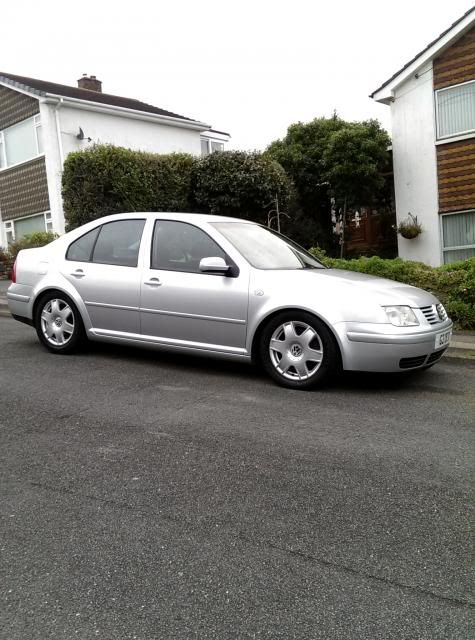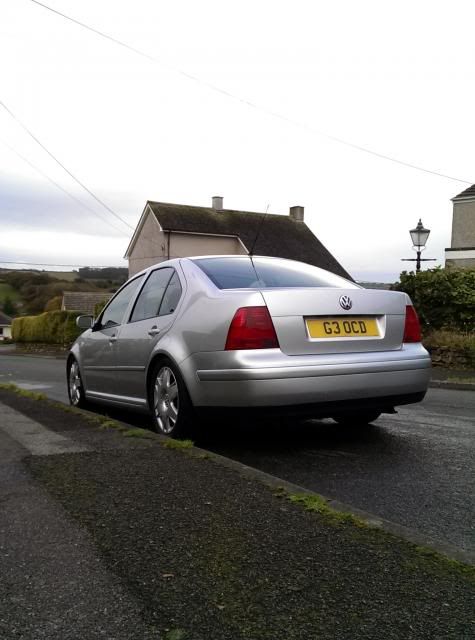 Another thing that severely bothered me about the car is Volkswagens idea of an interior wood effect trim… I popped a visit to my friend who runs a vinyl company, he gave me some carbon effect wrap to throw on, I am going to replace this in future, probably with a factory matt black or something, but for the moment fake carbon is a whole let better than fake wood!
I also threw on my suede gear gaiter and plastic Mk4 gear knob from the VR6.