Finally got the reverse lights working as since fitting he DSG gearbox the reverse lights never worked, due to the car the gearbox came from used the CAN BUS to control the lights.
I started off by trying to go high tech by trying to program a Arduino to sniff the CAN BUS for the reverse signal. Struggled with decoding the signals no the CAN BUS so gave up.
Next attempt was to try and pick up a signal from the shifter, the shifter has magnets on the moving parts and magnetic sensors on the PCB. As the shifter is moved between P, R, N, D, S the magnets trigger the sensors.
I found the output of one of the sensors would turn on when the shifter was put into reverse. The plan was to use the signal to operate a relay. All went well until I shorted something on the shifter which resulted in he car being immobilised in the middle of the drive for a week while I sourced a new shifter.
Using my blown up shifter as a test bed I built a small circuit which used a optical sensor to operate the reverse lights relay.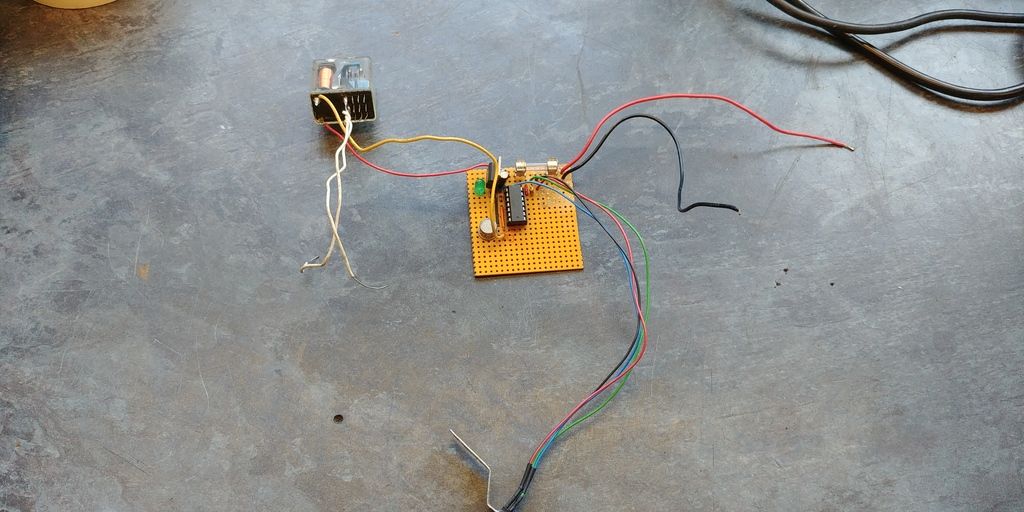 The sensor works by sending an infrared beam out which is picked up by a detector when it passes over a reflective surface. To make the reflective surface I glued some foil to the shifter mechanism.
Sensor in place on shifter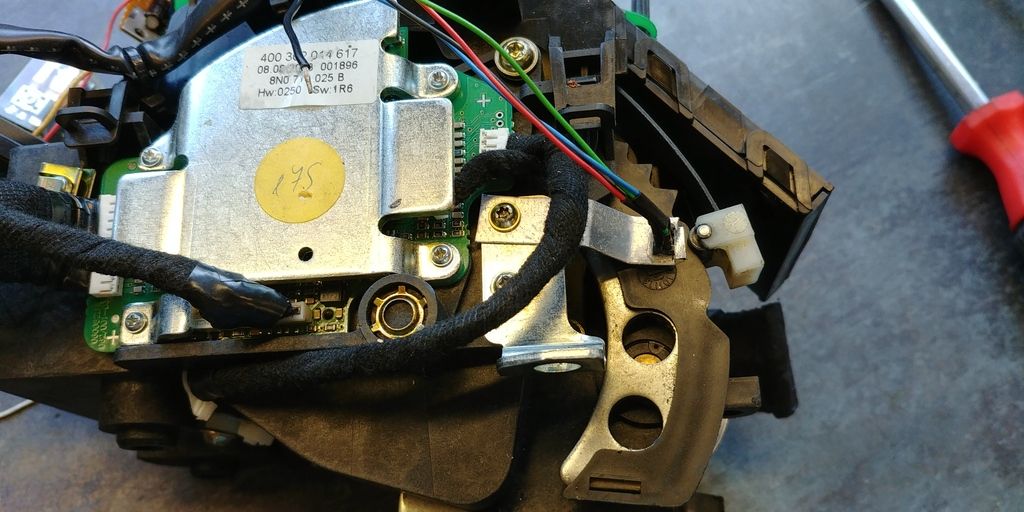 To wire the circuit into the car I decided I wanted to use the correct colour coded wire for power and control signal to the reverse lights relay. I dug out the remains of the TT wiring loom that I got when I began the conversion.
While I was looking for the wire colours I needed, a "helper" came over for a look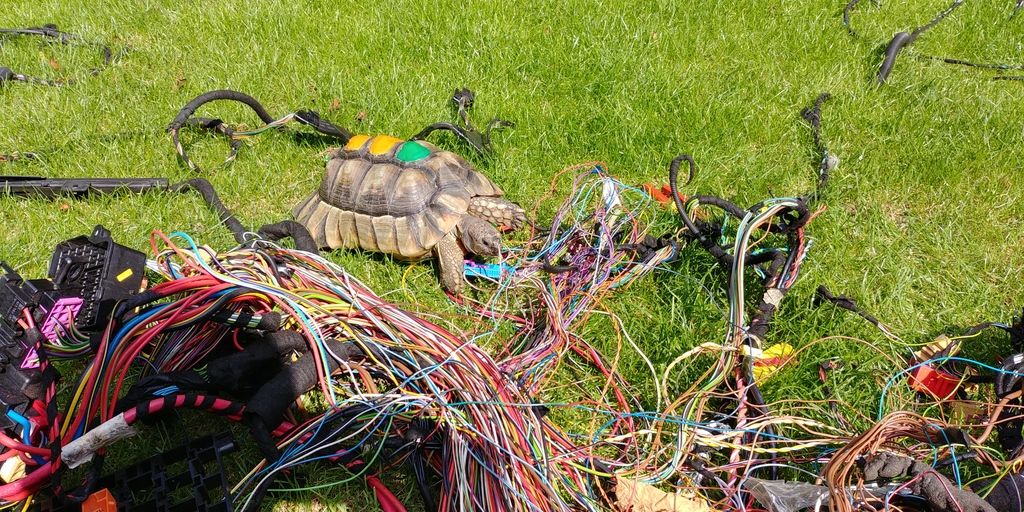 After deciding he didn't know anything about VW electrics and not liking the taste of loom tape and PVC wire he wondered off.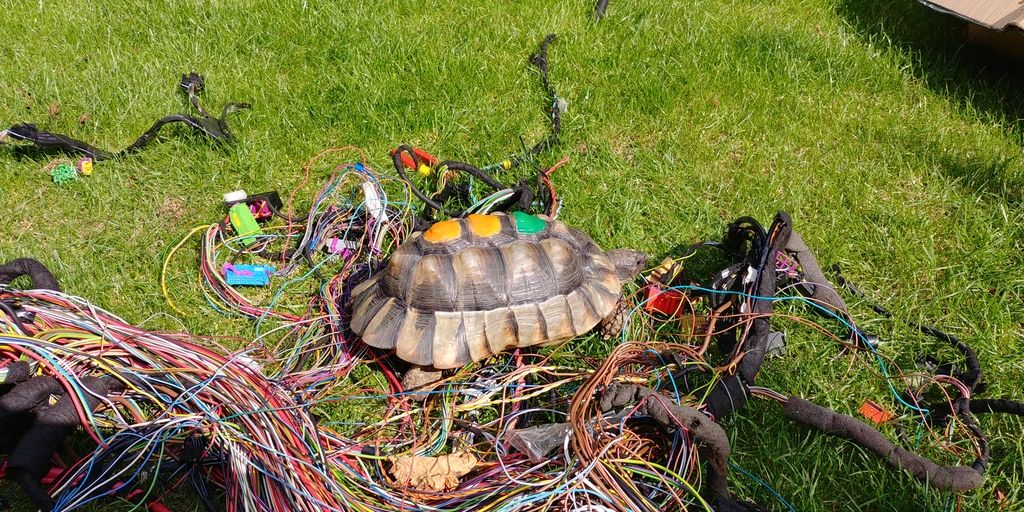 Mounted the circuit in a small box with a 9 pin D type connector so it can be removed if there are any problems with it later on.
Foil reflector on shifter in car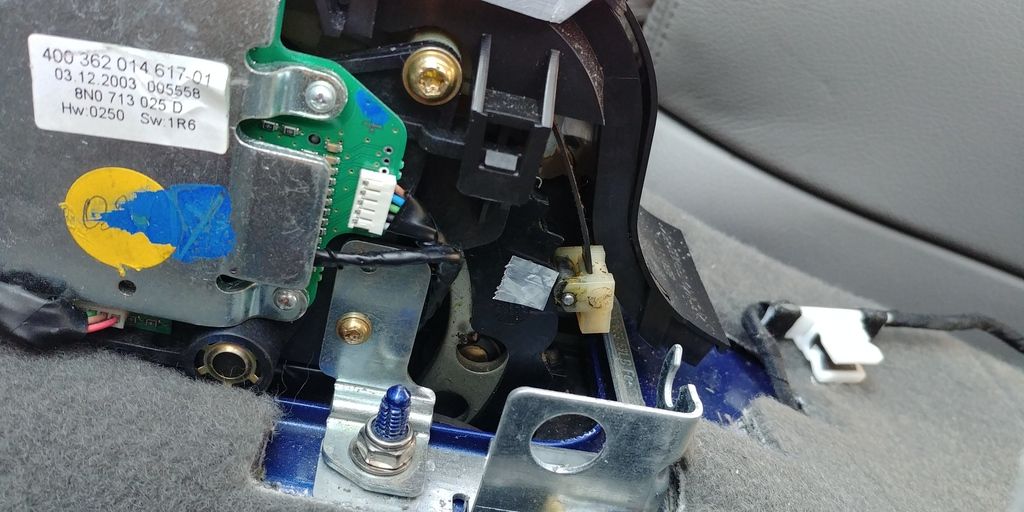 Optical sensor mounted and wiring secured to existing wiring
Box mounted on relay plate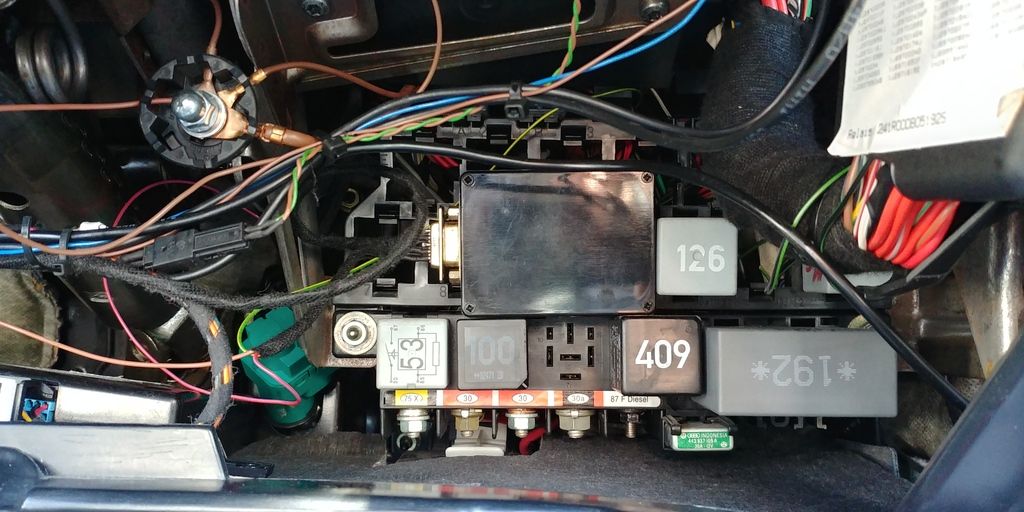 Working reverse lights for first time in nearly 3 years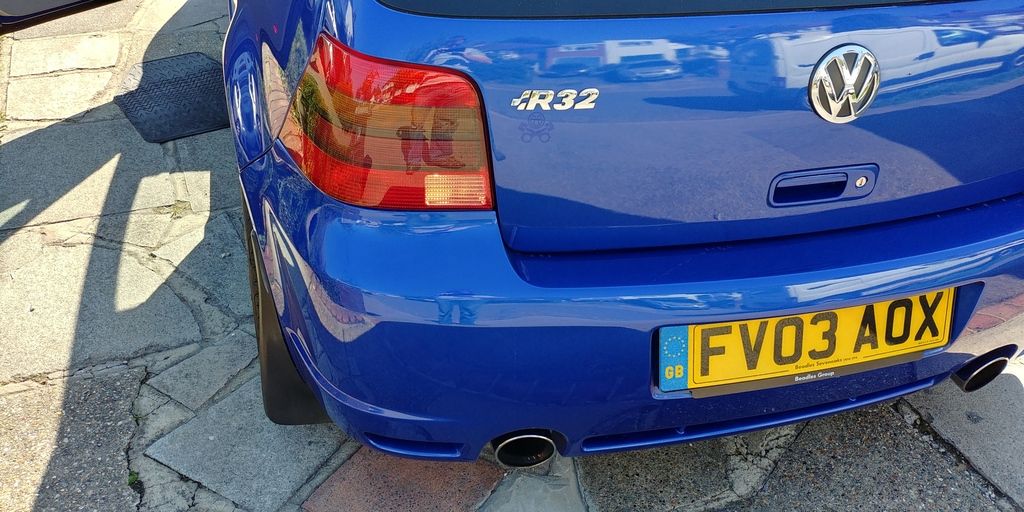 Also got the head lining sorted, I found a supplier on ebay that did the matching fabric, only downside is it is foam backed so not easy to stick to the backing board. A pleat had to be sewn into the fabric so it could be held up against the backing board.
Colour match is close enough it's too noticeable.
Its better than the old water stained fabric that was peeling off the backing board.