After deathing my old golf....thread here:
Clicky!!!
time to start again.....from the basics.
Went to Isle of wight to pick a shell up from Veedubdude off here for a bargain, with coilies, and front ARB. Also picked up a shortened recess rear bumper aswell.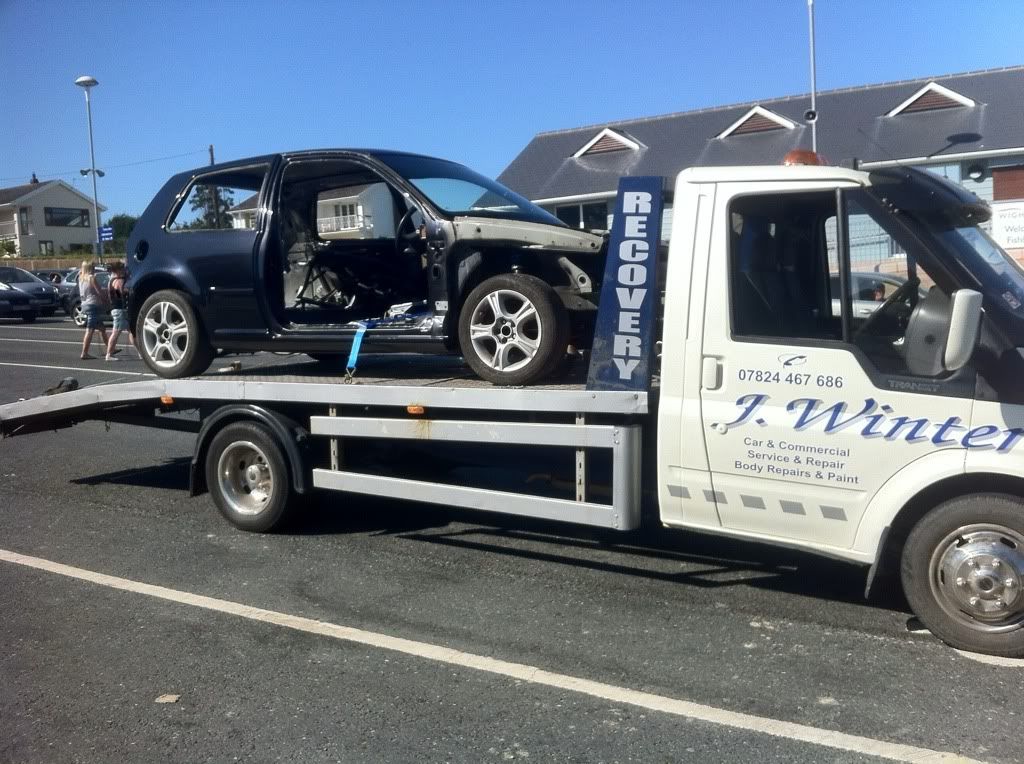 **Just about to board the ferry from Fishbourne**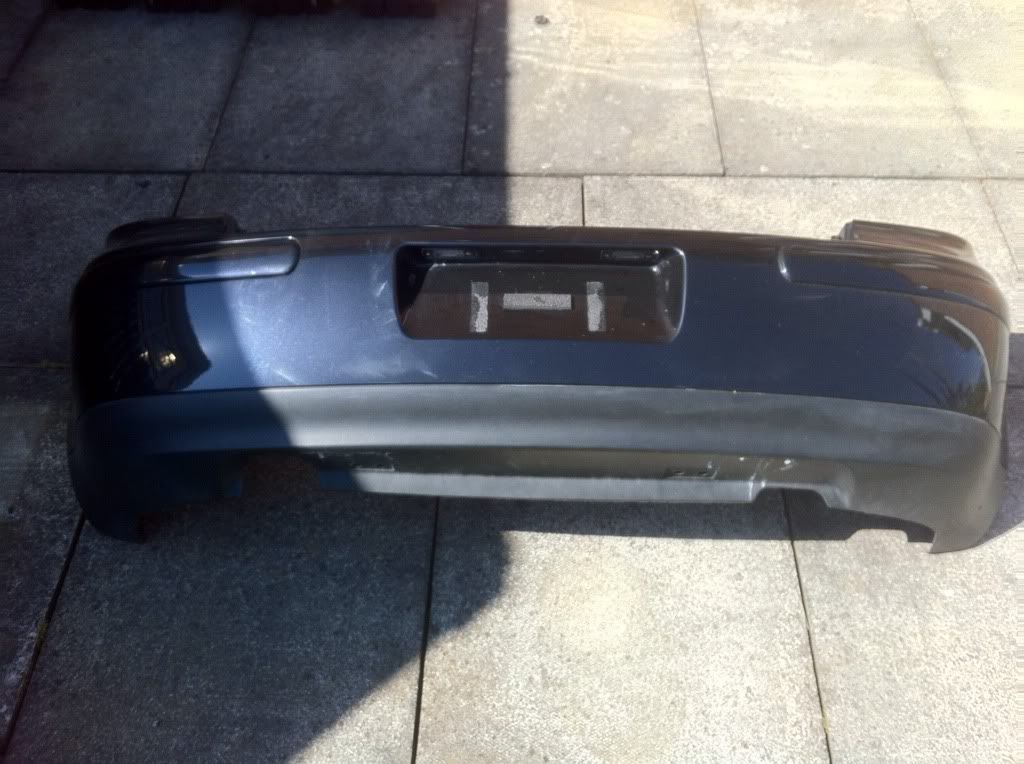 **Shortened recess rear bumper**
Heres a few parts ive managed to sort over a few months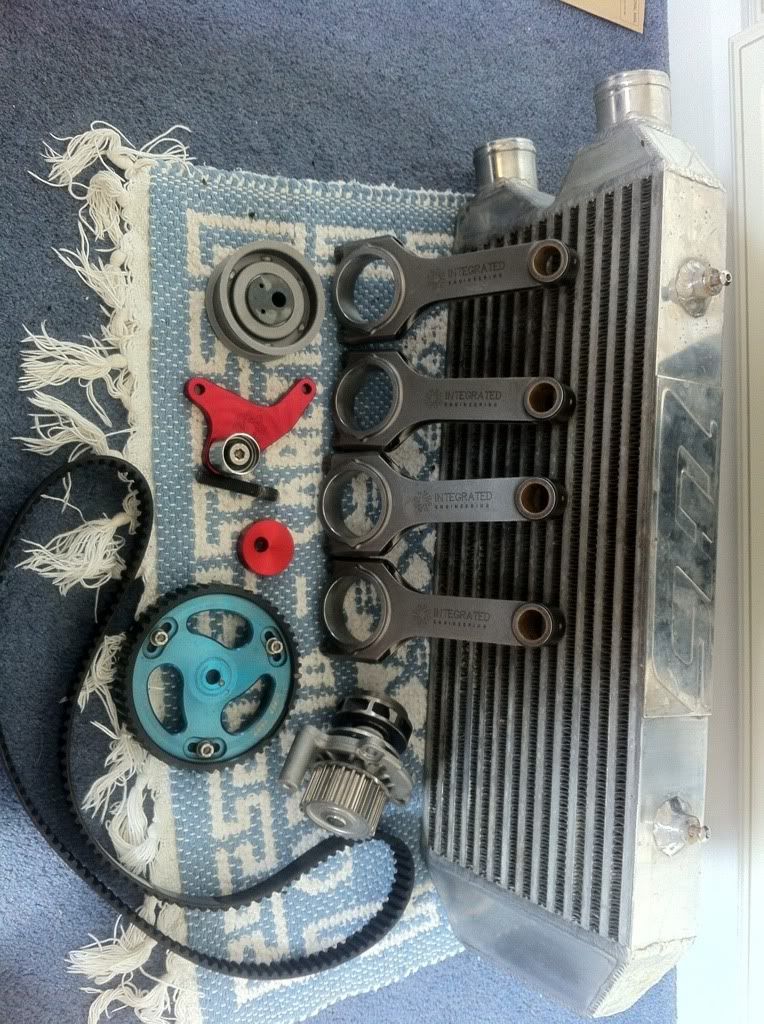 **THS intercooler (i already had), Forged IE rods, IE manual cambelt tensioner, Piper cams vernier pulley, New oil filter housing.
I got bored today and decided to whip a few brackets off that do nothing or arent needed in the plans for the bay.
Need to get rid of the seam sealer around the edges and the rest of the paint and can start welding bits in to cover up crap, start smoothing areas.