Been reading a thread over on VWvortex with some intrest. It seems as if DSG mk4's were fitted with much larger diameter airfeed pipes, and also a larger diameter MAF sensor (approx 9% bigger iirc) and top half of the airbox.
I went about ordering the parts for the DSG airbox from my local VW, and I managed to fit them tonight.
Here are some pics I took where you can see my standard UK parts compared to the DSG airpipe parts.
As you can see, the DSG pipes are substantially bigger all round, and some say this is partly why the DSG golfs are said to produce upto 10bhp more than the UK cars.
Fitting the parts took me and my friend the best part of 2hours. Mainly as we were fumbling around with 3 clips that hold the lower tray in place!
Driving the car, well it does seem to pick up more urgently and it seems to be freer pulling. I can't see why it wouldn't do anything other than add power to the car!
anyway a definate worthy OEM+ type mod (which I just love!)
Standard UK set up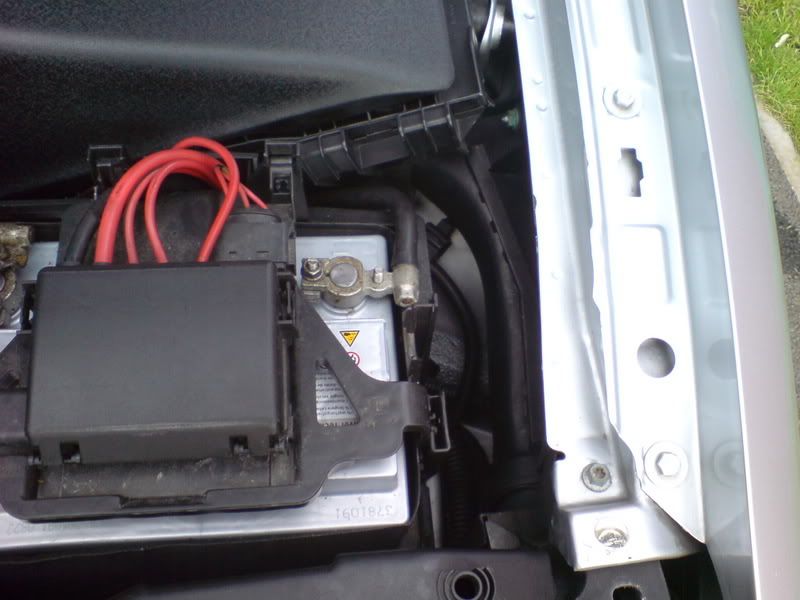 UK pipe VS dsg pipe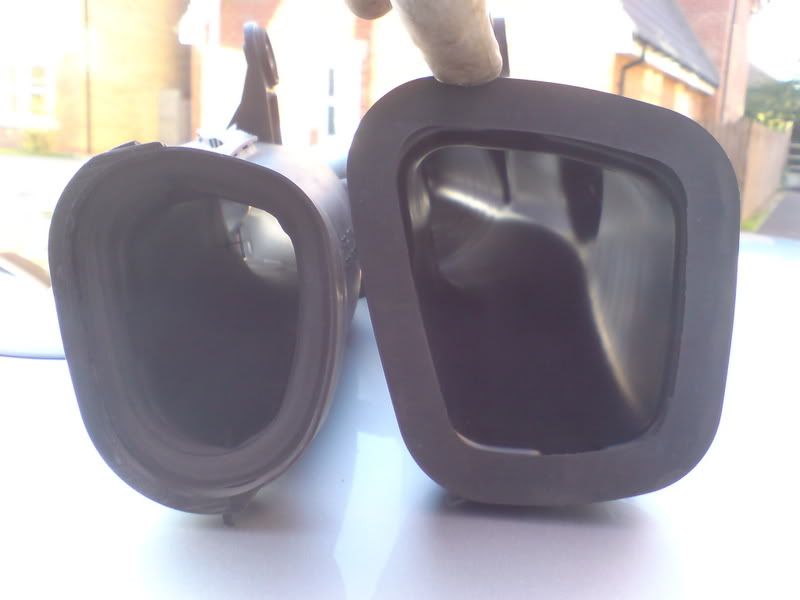 again: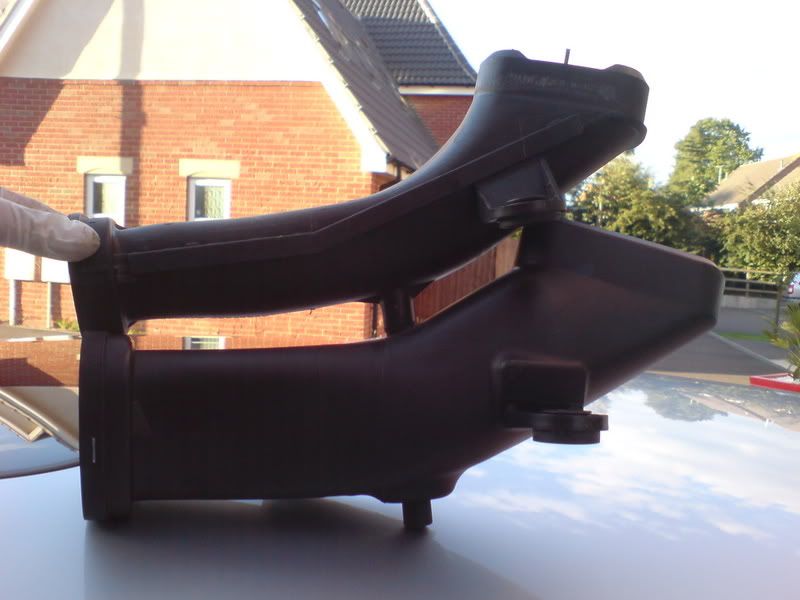 again
DSG tray VS uk tray (this part is directly behind the passenger side headlamp). Just look at how damn small the UK part hole is! shocking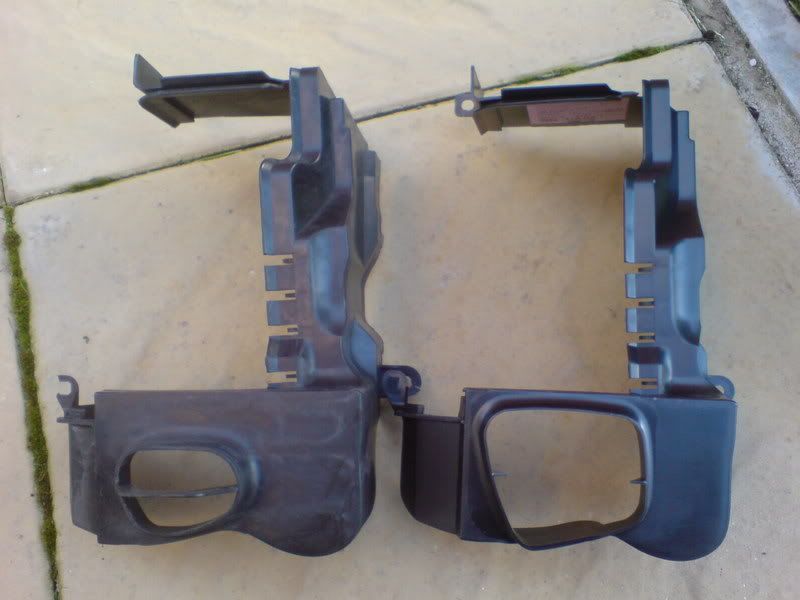 again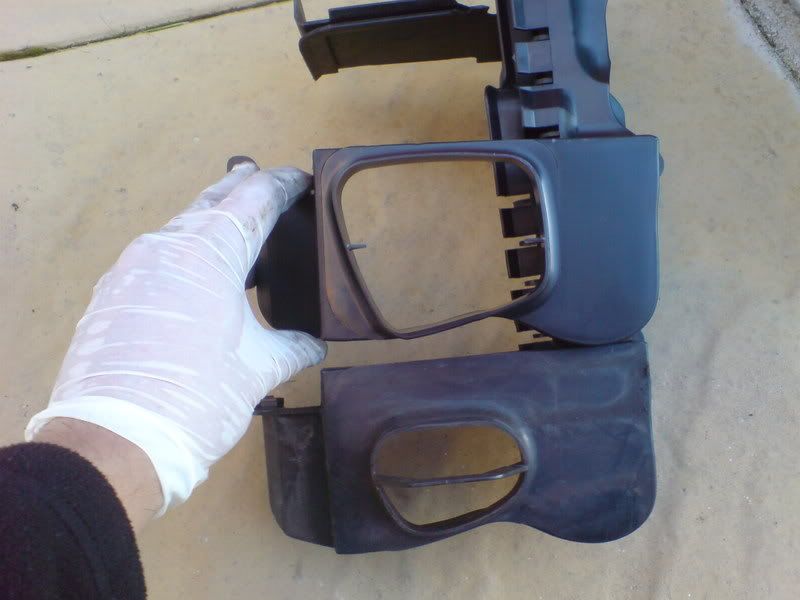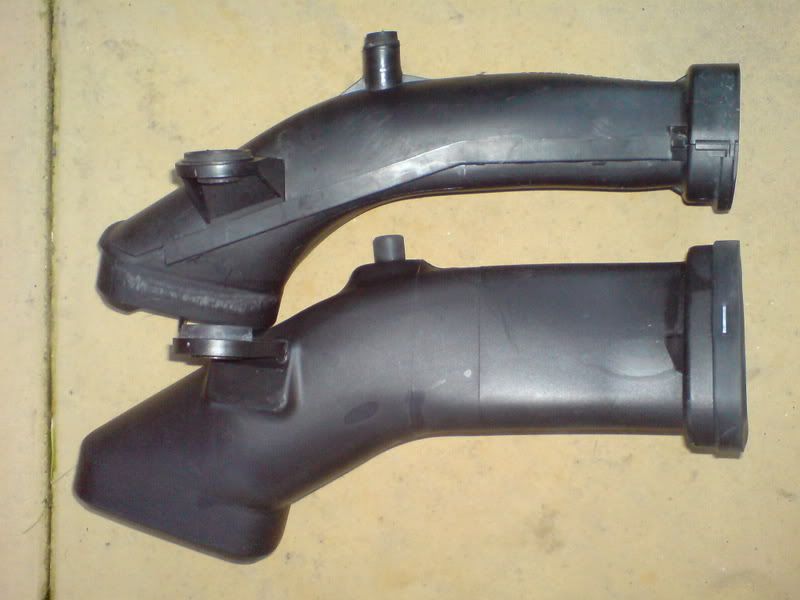 Finally, the DSG parts installed: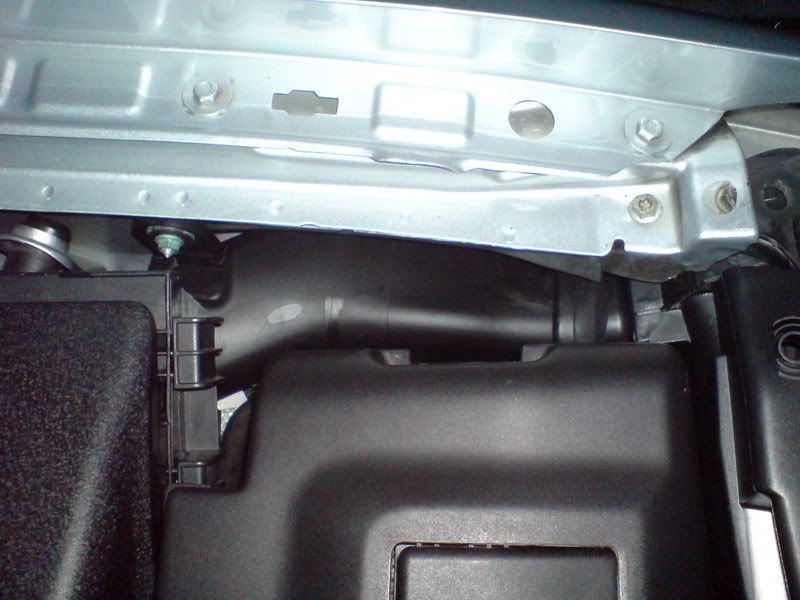 and a pic of my car outside APS